Archive for June, 2013
25 June 2013, Glen Y @ 9:01 pm
Thank god she has redeemed her self. I have had some time off from work this evening and have gone through all the music that I have missed out on lately, sorry for the late replies on emails everyone but I assure you I will get to them eventually.
25 June 2013, Glen Y @ 8:30 pm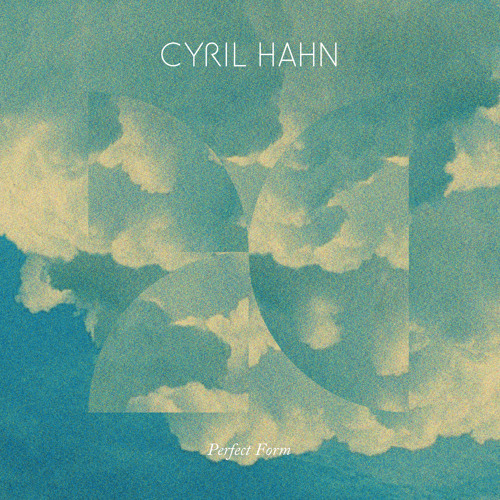 20 June 2013, Glen Y @ 5:01 pm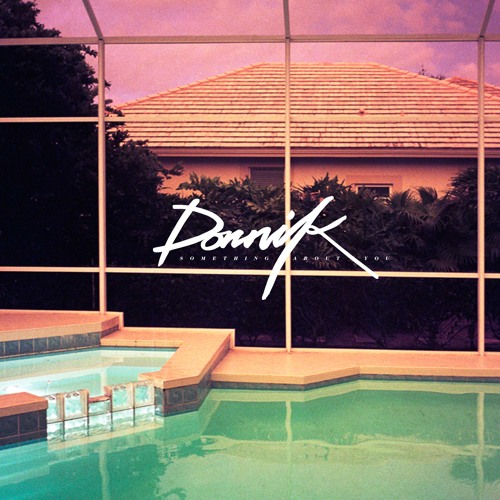 16 June 2013, Adrian @ 5:00 pm
There have been whispers circulating as of late about a little known band that goes by the name of Most Non Heinous. Most recently though, those whispers have escalated in volume and have begun spreading like wildfire, having caught the attention of music business legend and veteran Alan Cross who has now made several shout outs to the band on his blog. For those unfamiliar with Alan Cross, the man's got a finely tuned ear for great music, and his recommendations are always spot on. Most Non Heinous is no exception, and with the release of their first EP Weird Science, there's the chance of that whisper erupting into a stadium crowd cheer as this album breaks down untouched walls and surges forth with mesmerizingly catchy tracks whose lyrics you'll find yourself humming for hours on end.
Most Non Heinous' members consist of Roddy Colmer of Rebel Emergency, as well as Matthew Von Wagner and Harmony Fyfe of Alpha Galates. Together these three make for a deadly trio of epic proportions as each member contributes a different range of vocal to the band which all meshes together brilliantly.
Fans of Matt and Harmony's band Alpha Galates will not be disappointed with the emergence of Most Non Heinous' EP Weird Science as there is still this beautiful strangeness that resonates within each track as it did within their material for Alpha Galates. One of the most noticeable transitions brought over from that band would be their use of echoing vocal effects, which make appearances within such tracks as Back to the Future, and Weird Science. Fans will also notice that Matt's at times booming gritty vocals, as well as Harmony's immaculate synth skills have returned to take center stage alongside Rebel Emergency's Roddy Colmer's soothing melodic vocals, combining into something too epic to be packed into only six tracks.
This trio has taken their combined experience and talents within the music scene, and have successfully meshed and molded them into this harmonious experiment aptly known as Most Non Heinous, ultimately creating this literal weird science or chemistry between them all that bursts forth with nothing less than pure adrenaline and a force that cannot be contained. These guys truly are a force to be reckoned with.
The EP spans six tracks over a twenty minute length and is just enough to sink some of your back teeth into. There is so much happening here all at once on this album that's working so beautifully that just teasing their ravenous audience with this meager portion is simply going to make them hungrier. Something that stands out amongst the tracks is that each of the EP's six songs makes reference to a different cinema cult classic. The title of the album Weird Science makes reference to not only the 1985 John Hughes classic "Weird Science" but also references Oingo Boingo's song of the same name. It's something interesting that will grab the attention of anybody familiar with these films, allowing for certain hidden connections to be made adding an extra bonus for anyone who has watched some of these epic flicks.
Weird Science starts off incredibly strong with the powerful opener "Back to the Future" that meshes catchy electronic instrumentals with a sweet guitar riff that transitions smoothly into Roddy's mesmerizingly soothing vocals. The song registers like a roller coaster gone off the tracks, blasting into the stratosphere, as the songs dynamic transitioning between its slow chorus and its fast pace verses eventually converges into an epic three part harmony that showcases each members differing vocal ranges, making for an opening song that sinks its fangs in deep, hooking you in for the ride of your life.This song is simply the tip of a much larger iceberg.
Eyes Wide Shut really allows Harmony to shine through. Her vocals dominate the track making her beautiful voice mesh fluidly with her catchy lyrics and impeccable pacing. Roddy also comes in here great on this track reminding me of his recent solo work on The Little Things but with an extra kick through the complimenting echo effect accompanying his vocals.
Weird Science is by far my favorite track on the album. It's loud, catchy, and makes for a perfect single straight off this EP. Harmony's unparalleled synth skills are present throughout giving the track an electric personality that even TOOL would be proud of. It's fucking cool to say the least. Matt's deep gritty vocals come in strong within the chorus creating a solid transition in between the soothing verses sung by Roddy. It's certainly a hypnotically catchy track, with an amazing breakdown; one song you won't soon forget.
The Birdcage is another track where Harmony sports the spotlight, this time resembling something close to Shivaree and their song Goodnight Moon. It's catchy, head nodding, foot tapping, and soothing, eliciting visions of an electric jazz club. The effects here give a vintage appeal to the track including the inclusion of a classic piano versus the electronic synth displayed throughout the rest of the album.
The Day the Earth Stood Still is an awesome track that allows for great play between all three performers vocals. Roddy's mid range, Matt's deep range, and Harmony's higher range makes for a combination that simply cannot be beat. I really feel this track plays to the best of all their abilities and each plays their part superbly. It's a powerful song and the guitar at the end is nothing but exceptional. You can really see the dynamic between all three here and I feel that going forward, they should put even more focus upon their great dynamic and perfect chemistry. Soon there will be no stopping them.
Last but not least Big Trouble in Little China comes in as a strong closing track to this amazing EP. As soon as the track fades out, an air of perturbance slowly follows as the listener comes to the realization that those twenty minutes flew by and a craving for more material internalizes leaving the only way to sate hunger is by pressing the replay button once more. It opens and finishes loud with a very melodic feeling to it, playing once more off each key player's abilities and talents. Each come out into the forefront and eventually come together in the closing to sing a beautiful three part harmony thus bringing a close to an amazing starting chapter for Most Non Heinous.
Overall Weird Science comes across as a great entry point for Most Non Heinous and I can only see even greater things to come from this band, I'm sure that they will soon be playing sold out stadium show. So the time to check them out is now. Most Non Heinous has created an experiment with this EP that expands way past the industrial music niche, this is Electro Cock Rock, and is highly recommended to anyone with an appetite for great music. The dynamic mix of various vocal ranges within each song truly allows the listener to experience a mesh of talents that interlock beautifully, complimenting each other but also showcasing what each of them are individually bringing to the table. It's truly an amazing EP, each track is mesmerizingly catchy, and I really feel that this is the sort of experimentation that more artists should be getting into. I can only begin to imagine what these guys have coming up next, but if this EP is living testament to that, then one can only assume that the future is nothing but bright for the weird science that is Most Non Heinous.
6 June 2013, Allan @ 2:20 pm
I really haven't been discovering new music lately and I rarely if ever post. However, one of my saving graces is my hard-drive containing all the music of the past I've got to enjoy as part of writing on this blog. Which brings me to Canadian electro/folk band(Winnipeg based?) Oldfolks Home who I've gotten a chance to re-listen to consistently over the past few weeks. Tracks like "I Hate Dell" and "Whole Wheat Flour" do take the spotlight of this sweet little unknown album "We Are The Feeding Line" but suggesting only two songs takes away from a really super solid album. The album is closed out with the track "Let's Go Out To Vegas" which seems like one of my current dream vacation spots these days being so busy with school. Vegas keeps coming up as a possible destination in potential locations and who can blame me Vegas seems like an experience everyone must have in their liftime. Las Vegas just seems so appealing, with constant shows (Cique du Soleil), poker, planet hollywood Vegas, gambling and even UFC events that are filled with fellow Canadians. Furthermore with god weather year round, beautiful resorts such as Planet Hollywood Vegas it's really endless to what one can do in Las Vegas. With toursits coming from all across the world, it's really a great place for Canadians to get away from the sometimes cold weather and have a really good time in the sun. The flight to Vegas is pretty cheap and with the high end hotels – it's something I will be sure to do within the next 5 years.
While getting off on the tangent about Las Vegas, Oldfolks Home has made a song in "Let's Go Out to Vegas" that's definitely risky and not similar to their previous tracks on their album. Pretty much representing what Vegas means – to do risky things and it ends up sounding very rough around the edges when Ricardo Lopez-Aguilar is screaming on the top of his longs. It's quite a strong contrast to the "softer" more gentle tracks that I've come to love but it's a risk worth taking and it's nice to see artists take a chance and I ultimately enjoy it. Anyway, be sure to check out Oldfolks Home if you are into an artist who mixes electronic and folk elements into their music, I sure as hell need to check his latest release as "We Are The Feeding Line" has been around for quite some time (years have passed me by a lot).