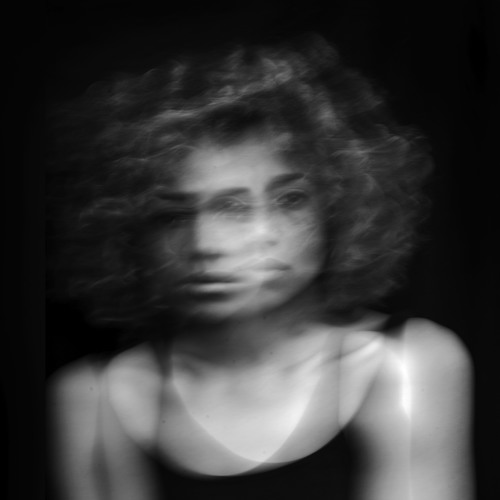 I have neglected this site for the past little while, and that is going to change. I have started to listen to a lot of pod casts and have forgotten about music. I know I am super boring now.
Jai Paul is back at it with his brother and my god, listen, just listen.
Katy B is expected to release her third studio album sometime in April and we could not be more excited. The collaborations are endless from the already released single with Four Tet and Floating Points to the much welcomed return of Craig David.
Honey is a good indication of what's to come from the English recording artist this year, the second single we're hearing from the project. Candied with that sweet Kaytranada beat, it's smooth and stylish with a delicious vibe and Katy could not sound more sultry as she calmly bellows like an enchantress summoning her prey. Take a listen below.
2015 surely came and went. There were no specific expectations regarding music releases for me this year because it sort of just began with no warning and kept going at 100% speed like an REM dream. It's almost become easier to rely on the songs you know and love as opposed to being drowned in options, something I'd never imagined I would be saying about one of the things I love most. Maybe I'm getting old. When looking at the years past in the industry, more specifically within the last 3-4, it's easy to understand how one could become disinterested though. Around 2012 we saw the beginning of the "digital" era of music, and as excited as we were, the sound never really pushed forward to do anything that propelled it to its initial spot in the first place. It didn't help that the rate at which music was being released was astronomical, in turn watering down some genres, and completely re-shaping others. At what point do you say enough is enough to the cycle of recycling?
That being said, it was interesting to watch the music scene this year for the exact same reasons why we questioned it. Many took on challenges sonically that I never would have expected and a good handful of the music released this year has become part of my never ending life playlist. Some artists gleefully embraced the pace the industry has taken with open arms while others took a bold stance, relentlessly standing by music as an art form. Control, in every sense of the word had a defining moment in 2015.
It's become more apparent that like patience, acceptance is a hard characteristic to grasp on both the listener and artist front. Times are different, and instead of wallowing in and about the music that was, it's time to embrace the music that is. I found many artists went back to their original modus operandi, and although they may not have taken risks artistically, they gave us something to hold on to and feel comfortable with.
The end of 2016 was left like an open door. I'm excited to see the chances everyone will take this year, especially since many artists are openly accepting and amalgamating the new with the old. Besides, isn't that what we've kind of always been doing? I mentioned above the idea of a life playlist, and to me, that's what music is about; re-shaping the life around us to be something better through the power of sound. The year in music in 2015 was a reminder that we may not be perfect, but we're all sure as hell trying.
In random order, you can find my picks for the top 20 songs of 2015 below.

Grimes : Venus Fly
Art Angels
We've written about Grimes and have been pretty vocal about our love for her at AW for awhile now. There's a faint live sound incorporated which has Boucher in a comfort zone that sets this piece of work apart from all her others. Venus Fly was a personal favorite which features soulstress Janelle Monae.

Joey Bada$$ : Like Me
B4.DA.A$$
The name says it all: bada$$. The debut effort from the Brooklynite was more than expected and welcomed universally. He's got a genuine sound and oodles of talent – all at the mere age of twenty years old. This cut features vocal samples BJ The Chicago Kid.

Young Thug : With That
Barter 6
Controversy aside, Young Thug really has something good going on and he know's it. With That has this sketched out gangsta flow, Thugga skittering on the beat and hyping you up the way only he knows best. It was hard to pick a favorite from this album as well; Constantly Hating w/ Birdman, Check and Half Time all deserve a shout out.

Erykah Badu : Hello featuring Andre 3000
But You Cain't Use My Phone
Probably the most unexpected drop of the year. I certainly had no idea Ms Badu was releasing a mixtape and I also didn't know we would be hearing verses from 3 Stacks. Huge credit for this Isely Brothers cover and a perfect example of meshing the new with the old to create the best of both worlds.

Disclosure : Magnets featuring Lorde
Caracal
Disclosure gained such a following from their debut effort that the stakes were unreasonably high for them, myself included. Magnets was a great cut from their somewhat criticized second second album.  It gleams sophistication and youth.

The Internet : Girl
Ego Death
Girl is my pick for song of the year. It's that song you've always dreamed of hearing but never knew it existed – sheer and moist to be matched with that heavy synth dropping like an anvil, Syd the Kid crooning like she's gone off some drinks. Production credits go Montreal's Kaytranada for this one. The Internet also did a killer live set in Toronto.

Goldlink : Spectrum
And After That We Didn't Talk
Goldlink is the rapper of the moment solely for the fact that he is doing something different and never seems to do any wrong. Must watch for 2016 – his production is always super lush while incorporating key samples.

Earl Sweatshirt : Mantra
I Don't Like Shit I Don't Go Outside
Earl's album stood out because it reminded of 08′ Tyler, The Creator. Dark and menacing, it gives you this feeling of gusto and arrogance – maybe even pick a fight in a gas station parking lot just for fun. Perfect music considering the recent disbandment of OFWGKTA around the summertime.
Jamie XX : Good Times featuring Young Thug and Popcaan
In Colour
Probably one of the most over-rated albums this year, with all due respect. Jamie XX is a stellar musician but he failed to do anything that superseded him from the pack, though, this track was an excellent example of something just utterly different and risky – all 3 were a perfect collective.

Hudson Mohawke : Very First Breath featuring Irfane
Lantern
Hudson Mohwake has production ties that make his own efforts stand out by default, although 2016 would be a nice year to see him use a different weapon in his arsenal. I found the direction on Very First Breath to be obvious but charming. Check out Scud Books as well. Huge props to some excellent shows in Toronto this year as well.

Jeremih – Planez featuring J. Cole
Late Nights: The Album
For one, when you see Cole on a track you know it's something serious. There was a lot of hype about this release but Jeremih was still able to deliver amidst some not so good press regarding his label. Here's to hoping he goes independent in 2016, and maybe another track with Shlohmo?

Pusha T : Got Em' Covered featuring Ab Liva
Darkest Before Dawn: The Prelude
If you're a Clipse fan you will understand how great and important it is to hear what Pusha does on Darkest Before Dawn. Pusha's last effort was lacklustre at best so to see him really go there was phenomenal. Got Em Covered gave me feelings of The Neptunes production on Ride Around Shining with that obnoxious knock and Pusha's beastly flow. Credits to Timbaland for production.

Jazmine Sullivan : Brand New
Reality Show
Jazmine Sullivan could be a cop giving you your last rights and she could probably even make that sound good. The ultimate in talent and class, she exudes a sensuality in the way that she presents her music that is addicting. It was hard to pick a favorite but Brand New stood out for it's blaring horns and the bravado heard in Sullivan's voice.

Nxworries (Anderson Paak & Knxwledge) : Suede
Unreleased
I'd only learned of Anderson.Paak nearing the closing of 2014 but never really paid him much attention, all I knew was he had a sound that was worth watching. I was pleasantly surprised to see he dropped this smooth banger with Knxwledge. Fly, cool, soul music upgraded to the 21st century. Definitely in my top 5.

Lupe Fiasco : Deliver
Tetsuo and Youth
Lupe Fiasco is such a strong artist that it's hard to leave him out. Tetsuo and Youth was one of his strongest works to date; he just oozes intelligence and a natural aura. Lookout for him in 2016 as he is supposedly set to drop 3 albums.

Thundercat : Them Changes
The Beyond/Where The Giants Roam
A huge shoutout to Thundercat for keeping funk and groove alive. This specific cut has hands from Kamasi Washington and Flying Lotus. Huge props go out again for another Isely Brother cover; this one is particular was Footseteps In the Sand

Kendrick Lamar : King Kunta
To Pimp A Butterfly
Kendrick Lamar certainly had one of the top albums of the year. He's not the first, but especially in the current state of the world, he was able to poetically recite things many could never, and touched on issues close to home.

Lianne La Havas : Unstoppable
Blood
The thing about Lianne La Havas is that when she sings, it touches you to your absolute core. The last I'd seen pf her was off a leg of her tour in Montreal for Osheaga; glad to see she has given us a taste of some new music remained within her realm of powerhouse vocals.

Bjork : Lion Song
Vulnicura
Bjork sounds particularly sorrowful on Lionsong, the accompanying video just as heart-wrenching directed by Inez and Vinoodh. Huge props to Arca for co-producing this album. Crazily conceptualized, which is expected from the Icelandic singer.

Kehlani : Jealous
You Should Be Here
After countless features, Kehlani certainly stepped out in 2015, even garnering a Grammy nomination for her stellar album You Should Be Here. Her direction and intent are clear and poignant.